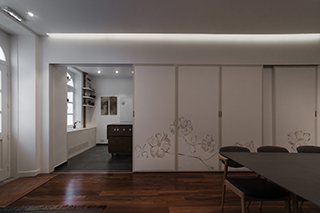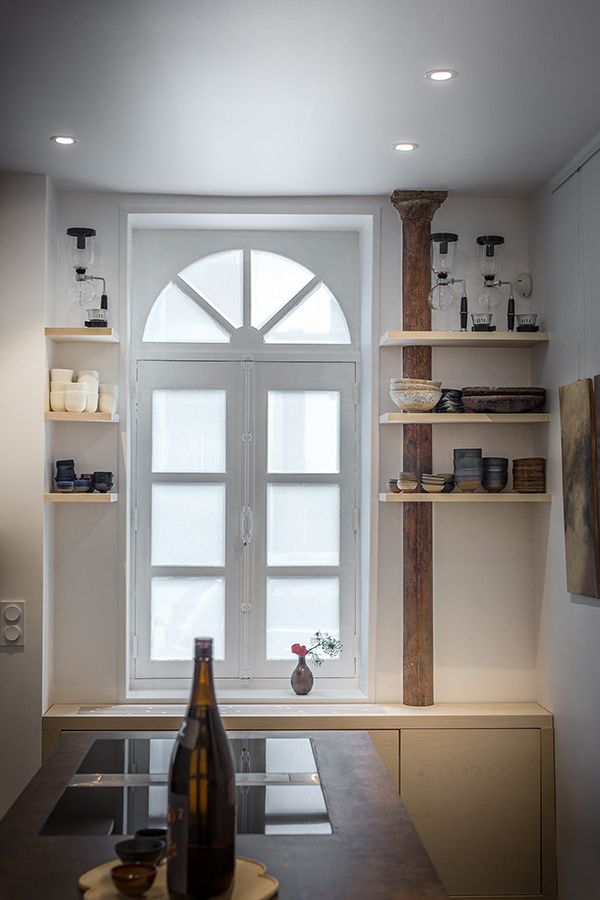 Located in the Invalides district of the 7th arrondissement of Paris, the Dōjō is a 50 m2 reception area, consisting of a kitchen and a lounge area.
Inspired by Japanese Zen and designed using the principles of Feng Shui, the venue is a natural invitation to mindfulness and relaxation.
It hosts R&D workshops as well as training courses in traditional dietetics, cooking, pastry-making and wine waiting for chefs and waiting staff.
The decor is inspired by WABI-SABI. The space, with its sober aesthetic, welcomes the calm passing of time. Natural materials live and wear, ceramics show their age and floral art depicts the passing seasons. Hand-made craft is celebrated for its imperfections and its energy. It embodies a "poetry of the unexpected", attracting light at the curve of an irregular enamel or simply leaving an imprint on the object, making it unique and precious.
The Dōjō is equipped with high quality professional technical and culinary equipment. It is accessible to people with disabilities.