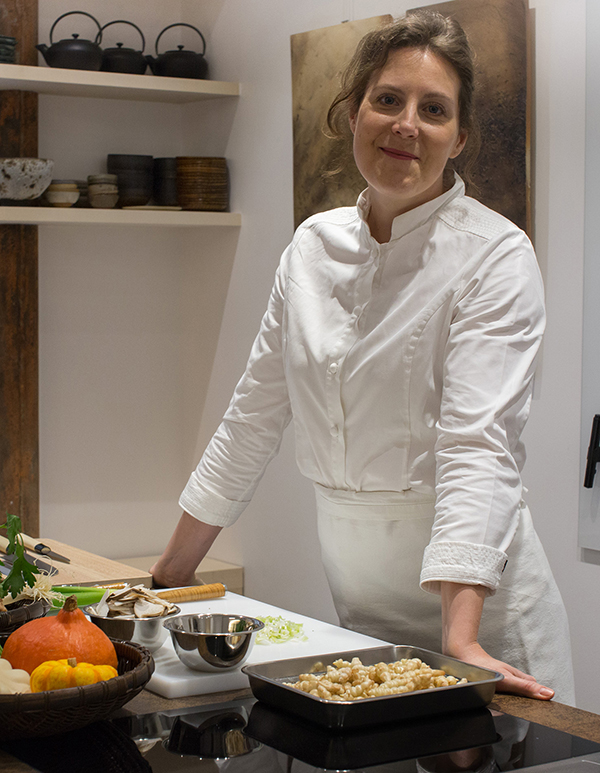 Emilie Felix – Cooking, dietetics, wine waiting, Executive Chef
After a corporate career in HR, marketing and business development, I became a chef, wine waiter and researcher in traditional dietetics and in 2018 I founded the WAYŌ culinary workshops, wishing to convey a different approach to taste and vitality in cooking.
I now run experiential initiation and development training courses for teams of chefs and waiters, and I co-create original recipes and culinary experiences combining taste and vitality with executive chefs as part of their R&D. Depending on the project, these courses combine traditional food balances, the discovery of the great Japanese cuisines Washoku – Yoshoku – Nikkei – Shojin, educating children about taste, zen leadership in cooking and the art and aesthetics of the table and dishes, as well as geo-sensory tasting of waters, teas, wines or sakes.
After my initial training in Management (ESCP MGE), then an MBA in wine, I trained to be a chef with the teams of Michel Guérard, at the Hattori School in partnership with Ferrandi and in Japan with Elly Nagasawa. I trained in wine waiting with Franck Thomas, in traditional dietetics with Richard Zagorski, and in Ayurvedic medicine with Dr Priya Jain.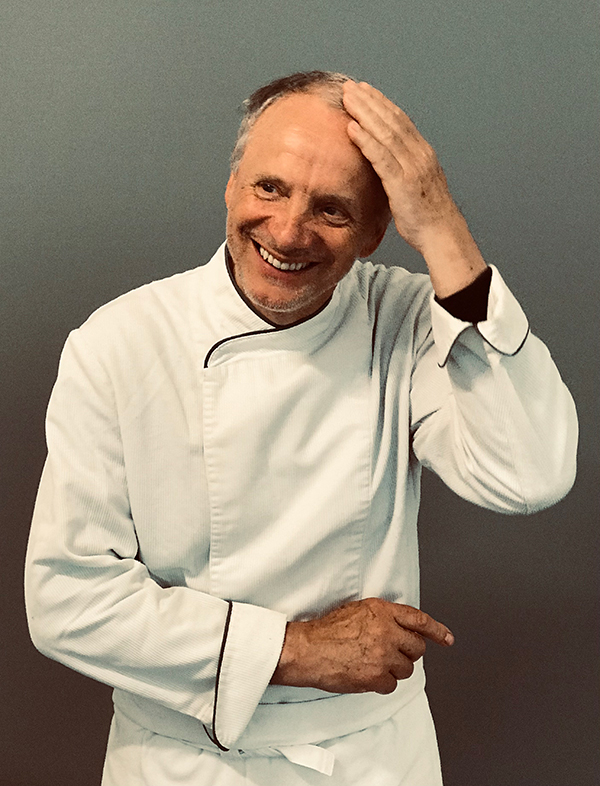 My team
My partners, who work with me depending on the nature of the project, are two outstanding chefs: a Japanese gourmet chef, trained in French gastronomy with more than 20 years' experience in France, and a French pastry chef, who began his career at Fauchon before moving to the United States and then to Japan, where he spent most of his career as an R&D executive chef.